Assalamualaikum & Hello !!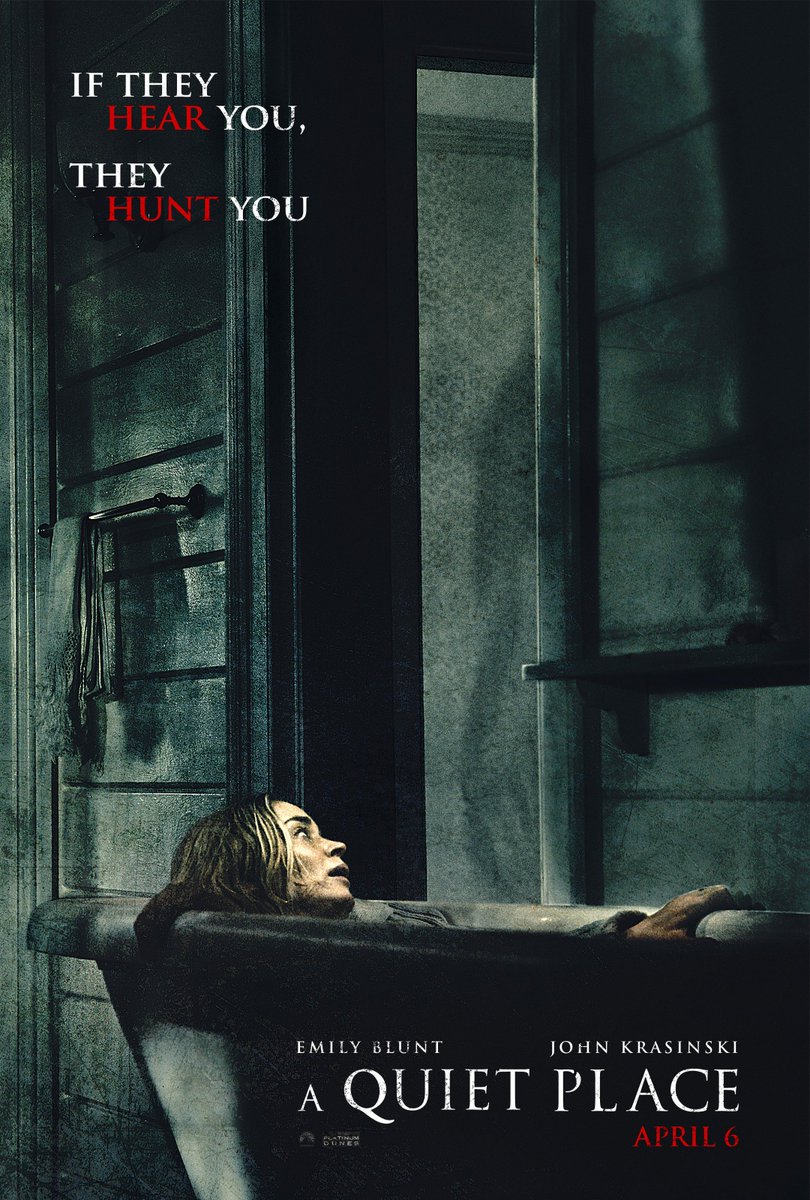 Genres
Horror, Mystery
About
A family is forced to live in ilence while from creatures that hunt by sound.
My view
Permulaan movie ni agak slow tapi ada suspens. Rasa berdebar gitu. Paling best masa klimaks. Macam naik roller coaster.. Banyak part terkejut. Ada satu scene tu, Nadia tak sorok cemas dia tu. I was like "Ya Allah selamatkan dia, selamatkan dia !". Banyak kali Nadia ulang sampaikan orang yang duduk sebelah Nadia dalam wayang pun terikut-ikut dengan Nadia. Hahaha..Ada satu scene tu memang sedih, tapi Nadia tak adalah sampai menangis. Hehe.. Bila sampai part ending, I want more !! Ending dia tergantung tapi tak sepi sebab kita boleh agak jalan cerita seterusnya. Overall, everything is good. Apa yang special about this movie ? Cara komunikasi mostly dalam bahasa isyarat !
Rate
9/10
Recommended ?
Yes !